Betsey Johnson is one ceative lady. Her designs are just amazing and I adore her playful use of colors and metallics. I just adore her and I loved her show when I had cable, she cracks me up. And what other woman her age can still do cartwheels down the runway? GO Betsey!
The shoe of the day is a Bestey Johnson heel!
These boots are just right for this time of year. And would make an excellent gift!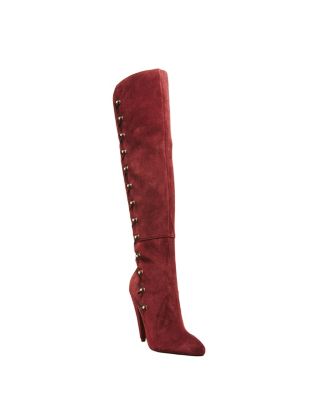 Wear with some fabulous leggings and a warm cozy sweater. Ahhh Just right for winter. And in spring pair with a flirty floral dress.
Enjoy 10% off $50 + Free Shiping at Betsey Johnson using promo code BJNOV10 offer valid through 11/30