So I was supposed to go to a fashion show and didn't get there. It starts when I  can not find anything to wear. It is to that point for sure now that clothes don't fit and I am scrambling to find pieces that do. I have maternity clothing not a lot I mean I have a few dresses and pants. And 4 actual maternity shirts. But when, I went to get something out to wear for the fashion show, I was just not feeling great about it. The pieces I was trying on non maternity didn't fit, the maternity pieces I did have weren't what I wanted to wear. I ended up wearing a black dress from H&M. A lace dress with some ruffles and a bit of tassels. I still wasn't feeling right. I was not feeling myself. That is one of things not a lot people talk about in pregnancy, you sometimes don't feel like you. I didn't feel like me, the things I would have worn I cant and my hips once again annoying me. Still I sucked it up after getting cuddles from my little who saw his mama upset. My mascara is also too expensive to just cry off.
Then after all of that, my little wanted to go with mommy. But he couldn't come with and so he was upset. I had to sneak out and run for it. I didn't get the right handbag and no lipstick on. I got my mom from her house and we left for the show. Only to get stuck in traffic and then get lost. I have trouble seeing road signs at night really bad. And then we drove past the place and I noticed my phone was about dead. The charger was not charging my phone. I was upset and thanks to hormones things were feeling way worse than they should. I found the place but had to park 4 to 5 blocks away. It was not some I could easily do right now and then decided OK, enough, I am going home. Only to get more lost on the way home because my phone was dead.
Then flash forward to today, was supposed to go to another event and I over did it. So, did I go? No. I am on the couch wishing I could have and feeling depressed about it. I know I shouldn't be so hard on myself, since I am 24 weeks pregnant. And also this has been a rough pregnancy. Still I do, because I wanted to go so badly.
Jacket: H&M on sale// Shirt Target// Jeans Motherhood Maternity// Shoes  Justfab c/o  // Bag JUSTFAB // Necklace // lipstick Urban Decay
So what do you do when things are just this bad and don't go as planned?
First off accept what you can not change. You can not change the fact that you missed something even if you try. You can not change the fact that durning pregnancy you body changes. A lot. You can not change that. The other thing is try to find positivity in it, And if something just doesn't feel right, it isn't. I should have just accepted that maybe it was not a great night to be out and about on a truly off day for me. The last time that happened I almost blacked out at an event. That gut instinct is right a lot of times. Things happen.
The other thing is you can not beat yourself up over it, and that friends is the hardest thing to do for me. I am terrible at that. I am doing it right now. It certainly is easier said than done. But, to get into the habit of sometimes Shit happens so let it go. Letting it go is hard work friends. HARD work.
So for this outfit I wanted to wear something casual and cool. I brought out the basic tee and skinny maternity jeans. Then I decided to be a "cool kid" and go all Grease lightning and wear a satin bomber jacket, this one is from H&M and I absolutely adore it! This jacket is amazing and perfect for this weird Florida weather. Then to be more on trend I grabbed my silver loafers and a big chunky Boho necklace! This was a great outfit to run around in, blog in, and go to lunch in. I wore my hair up because well, it was a rats nest for the day. Curly hair gals will relate to this one, never go to bed with wet hair! No amount of Living Proof will save you!  Check out my Living proof faves here
Shop the post
This post has affiliate links.
Linking up with these blogs here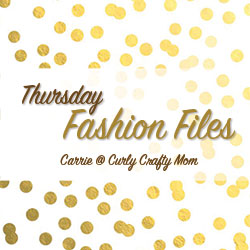 SHelbeeontheedge
straignastyle
Northwestmountainliving
Threadsforthomas
Gingerphotog
Poshclassymom
Apocketfullofpolkadots
FAshionshouldbefun