Hi there friends ! Happiest of Fridays to you! Today on the blog I wanted to post a cute tiny OOTD. Why? Well, mama was trying a sample of a moisturizer I got as a free sample from a dept store and well, it freaked my skin out. So now I am not wearing makeup and my face hurts. So, I am not your ootd wearer today.
My tiny man and his outfit. He is wearing a cute Oshkosh button down. With some comfy and stylish bright orange Cat and Jack pants. This is such a cute boys outfit. The shirt goes up to a 5t and fits pretty well to size.  I tried to find his exact shirt on Target's site but it is sold out! But here is one by Cat and Jack.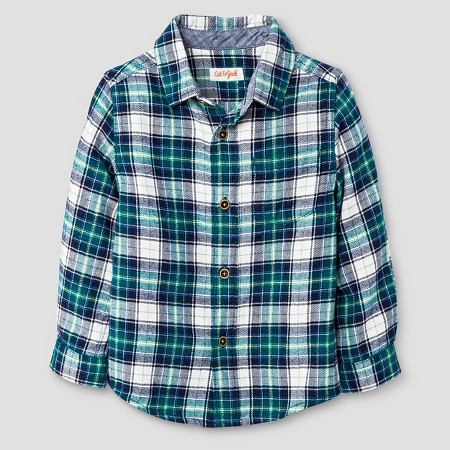 I love little plaid shirt like this for the tiny child. As much as I love him in the graphic tees and comfy pants, I adore seeing my little man in button downs. SO FREAKING CUTE!
So I am making a Cat and Jack shopping edit to go along with this #tinyootd
Play time is rough but it wont be on these and nothing beats good ol SHOUT~!
I really love these items and you can actually use your Target Cartwheel on these! 20% off!!!!
Happy shopping!
Steph.
This post contains afflilate links